Products ► Force / Weight ► Load Cells ► Model Novego
Model Novego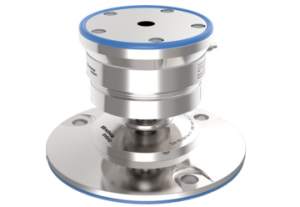 Product features:
Accuracy class: C3 (0.015 %)
Capacities: 125 kg up to 2.000 kg
Material: 1.4301 and 1.4418 (DIN EN 10088-3)
Protection class: IP68 / IP69
Output: Analogue and Digital
---
Description
The weighing module Novego® was specifically developed to meet the increasingly stringent requirements of the food industry. This hygienic all-in-one solution boasts a range of innovative properties to ensure simple, error-free installation and maximum resistance to lateral forces. Novego® ensures process reliability, measurement accuracy and rapid cleaning. The exceptional corrosion resistance of the stainless steel and the product design in accordance with EHEDG guidelines make the weighing module resistant to dirt, water and even aggressive cleaning products. Novego offers innovative features that ensure simple, error-free installation. With the weighing module, you opt for – fast, precise, hygienic installation – and against additional, time-consuming constrainer alignments.
Minimum sensitivity to side forces
The weighing module Novego® reliably absorbs lateral forces. The six strain gauges ensure maximum measurement accuracy and prevent incorrect values, even when using mixers.
Measurement accuracy assured, even with side forces of up to 20% of the load
Innovative strain gauges for high measurement accuracy (C3 in accordance with OIML R60)
Digital solution
Fitted with the converter Connexx®, the load cell Novego® offers a whole host of possibilities:
The digital version guarantees fast signalling times for reliable dosing processes.
Thanks to the use of field bus communication, the cable junction box is no longer needed.
The standard interface CANopen ensures straightforward installation and calibration.
CANopen allows for extra-long communication paths of up to 200 m.
Weight values can also be generated individually – per load cell – meaning that defective load cells can be identified more easily.
---
Product video