Products ► Force / Weight ► Weighing Systems ► Model ZW 1.0
Model ZW 1.0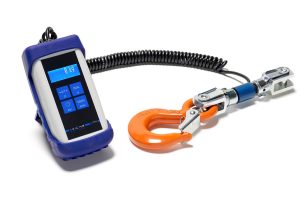 Product features:
Factory calibrated
Exclusively for tension applications
Nominal load range 1000kg
Accuracy ± 0.5% from ultimate value
Maximum and minimal value memory
Tare
Battery operation
No signal output
Accessories incl. 2 fork ends and a load hook
---
Description
The digital scale ZW 1.0 is designed for measurement of weights up to 1000kg. The hanging scales are distinguished by their low own weight and compact design. They can be easily adapted with fork ends or hooks. The measured value is read out on a hand terminal connected to the scales by cable. Measured values are displayed in 1kg increments.
---
Application:
Weighing in industrial and agricultural applications
Crane scale
Force measurement / Dynamometer