Products ► Instrumentation ► Digital Output Signal Converters ► Model DCell
Model DCell
Embedded & PCB Modules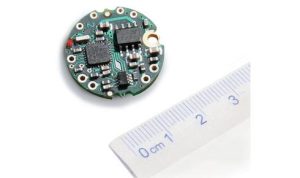 Product features:
Strain gauge to RS485 or CAN digital load cell converter
Low profile, small 20 mm diameter for mounting inside sensor
Auto calibration or direct entry of mV/V with linearisation
Ultra high performance, resolution of 1 part in 200,000 (18bit)
Error reporting including strain gauge fault conditions
Programmable dynamic filter
A miniature digital temperature sensor module for wiring to DCell/DSC temperature sensor pcb board is also available
Option of an in-line enclosure
FREE ! – Software enabling 24 DCell or DSCs to be viewed and logged simultaneously – see more here
---
Description
Very high performance embedded digital load cell converter or strain gauge digitizer module signal converter supplied in a miniature format designed specifically to be incorporated directly into strain gauge sensors such as load cells, pressure transducers and torque sensors. The DCell offers high speed and high precision digitizing capabilities, along with linearization and temperature compensation.
The DCell has conversion of standard strain gauge load cells to digital load cells.
This high performance digital load cell converter embeds directly into load cells, pressure transducers and/or torque sensors
The DCell output formats options include the RS485, ASCII, Modbus, MantraCAN (J1939). All are 4 wire bus and power formats offering connection of up to 32 sensors on just 4 wires.
DCell Additional features are:-
Remote shunt calibration
Temperature compensation
Peak and trough recording
Long cable lengths up to 1000m
Try our ready to go Evaluation Kit which includes one free DCell or DSC card.
For packaged options for mounting external to the sensor,- see models DSC Strain Gauge or Load Cell Digitiser Module, DSJ1 Strain Gauge or Load Cell Digitiser Module (1 Channel) and DSJ4 Strain Gauge or Load Cell Digitiser Module (4 Channel).