Products ► Instrumentation ► Analogue Output Signal Conditioners ► Model Model ICA H & S
Model Model ICA H & S
Embedded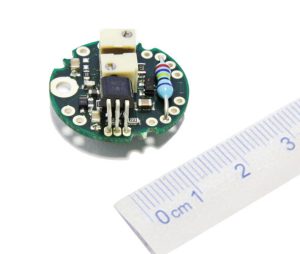 Product features:
Fits inside sensors, 19.5 mm diameter, 7.6 mm height
Outputs of 4-20 mA, 0-10 V, 0-5 V, ±10 V
Non interaction between the trimmers makes calibration fast and easy
High speed 1000 Hz
User selectable span resistor
2 wire 4-20 mA load cell option
Robust design, of high noise immunity & reverse polarity protected
---
Description
The ICA range of miniature strain gauge amplifier offer a high performance strain gauge amplifier in miniature OEM format, designed specifically for fitting inside load cells, converts load cell to 4-20 mA & 0-10 V output.
The ICA family offers high stability and fast response.
The miniature strain gauge amplifier is available in 6 versions, ICA1H, 2H, 3H, 4H & 6H with high performance and ICA5S with industrial stability.
The ICAH range offer very low drift over wide operating temperatures.
Optional (ILE) in line enclosure to convert a standard load cell to a conditioned load cell output.
Very High Stability ICAH
– ICA1H 0-10 V 3 wire
– ICA2H 0-5 V 3 wire
– ICA3H ± 10 V 4 wire
– ICA4H 4-20 mA 3 wire
– ICA6H ± 10 V 3 wire
Industrial Stability ICAS
– ICA5S 4-20 mA 2 wire
ATEX Intrinsically Safe
– ICA5ATEX 4-20 mA 2 wire