Products ► Instrumentation ► Wireless-Telemetry ► Model T24-LT1 & T24-HLT
Model T24-LT1 & T24-HLT
Wireless OEM PCB Transmitters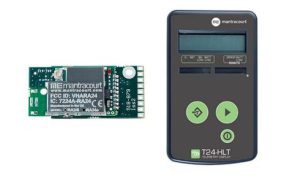 Product features:
T24-LT1
Provides Load (Tension), Pay-out and Speed measurements
Accurate measurement 3 per second
Wireless range up to 800 m (2,600 ft)
Low power mode
Simple connection to quadrature sensor
Miniature PCB for OEM integration
Dedicated hand held display
Antenna options giving up to 800 m (2,600 ft) range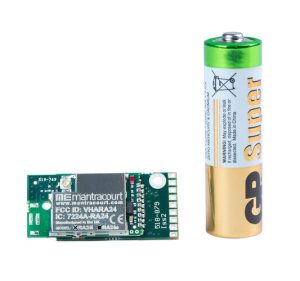 T24-HLT
Simple operation
800m (½ mile) range
Audible warnings and feedback
Long battery life
Tare/ Zero/Gross function
Sleep/ wake acquisition modules
User controlled backlight
Auto shut down
Sealed to IP67 in a robust handheld enclosure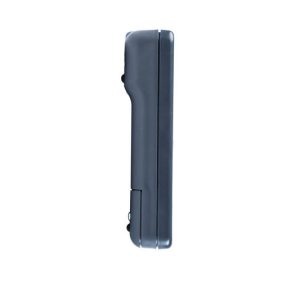 ---
Description
The Wireless Running Line Tensiometer (T24-LT1) is a versatile OEM module for use with the wireless portable display receiver (T24-HLT). The complete wireless running line tensiometer system when connected to an appropriate piece of hardware gives acquisition of cable tension, payout and speed measurement. The load pin measurement is the same as the successful T24-SA module and can be calibrated and scaled to give tension in engineering units.
Click to view a selection of suitable antennas.
A dedicated hand held display has been designed known as the T24-HLT which allows viewing of the three measurement values transmitted by the T24-LT1.
The T24-HLT handheld has been designed for battery operation and supports an ultra-low-power sleep mode whilst offering class leading wireless coverage and range. Typical battery life based on a pair of AA cells gives 12 day continuous operation at transmission rate of 3 readings per second.