Products ► Force / Weight ► Wheel Load Scales ► Model RW 2.0
Model RW 2.0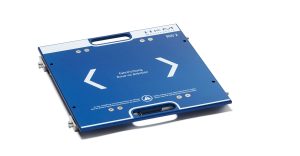 Product features:
Factory calibrated
Very low design
Load range 100kg & 500kg
High accuracy
Accessible via ramps
---
Description
This extremely light and flat wheel scale is ideal for mobile weighing operations. The display and evaluation of data is realised with wheel load scale software. Logging and data storage is also possible as a consequence. A level subsurface is a prerequisite for high measurement accuracy. Unsteady wheel load scales would only falsify the results.
Optionally available with ramps
---
Application:
Weighing of light cars
Motorcycle weighing
Glider / ultralight weighing
Motor racing