Products ► Instrumentation ► Wireless Telemetry ► Model SS-GT24-A
Model SS-GT24-A
Wireless Output Modules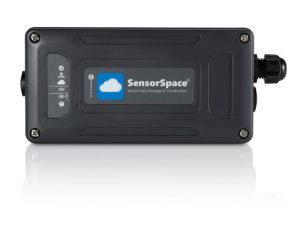 Product features:
Build stand-alone remote monitoring systems using the SensorSpace Gateways
No upfront Gateway costs – it's all included in the monthly plan
Seamless integration into the software and hardware
DC powered gateway for Ethernet connection to a wired network
Takes data from up to sixty T24 transmitter modules and deliver them to the SensorSpace® cloud platform
2 digital inputs whose status can be reported back to SensorSpace platform
2 digital outputs that can be controlled from the SensorSpace platform
---
Description
Three years time storage
Whether your data is needed every day or every few seconds, SensorSpace is optimised to receive, compute, and return millions of data points across the globe. And, with up to 3 years rolling data retention as standard, SensorSpace gives integrators and innovators a place to store and mine data for added insights and analytic overlays like anomaly detection and predictive maintenance.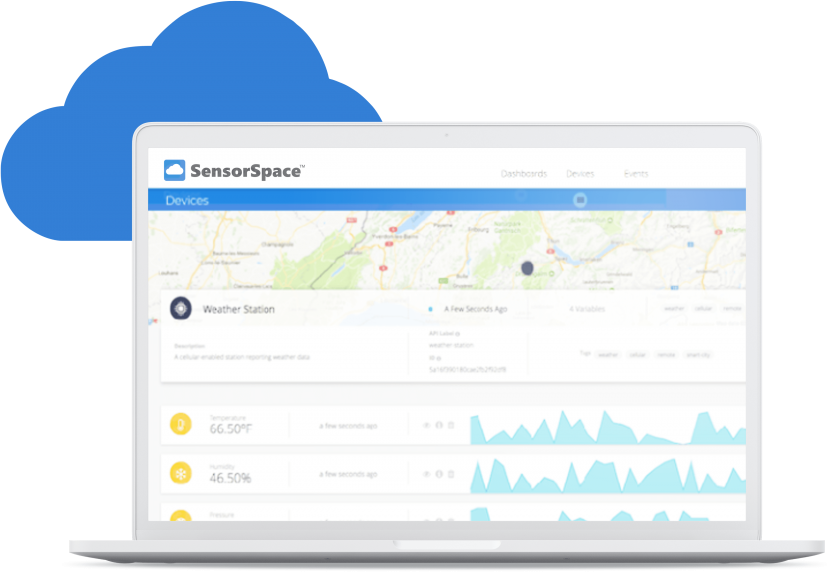 ► Visit SensorSpace for more information

Live dashboards
Using SensorSpace point-and-click application development tools,
create real-time dashboards to analyze data and control devices. Visualize data with SensorSpace stock graphs, charts, tables, indicators, maps, metrics, and control widgets or develop your own using the HTML canvas and your own code. Share your data through public links, or by embedding dashboards into custom web applications.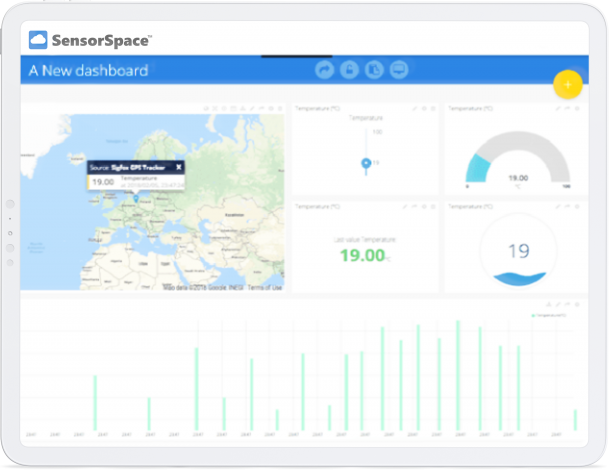 Events engine
Add conditional and complex business logic to your hardware with triggered webhooks for M2M communication, and SMS, Email, Telegram, and Slack alerts to keep operators on-the-ball and informed.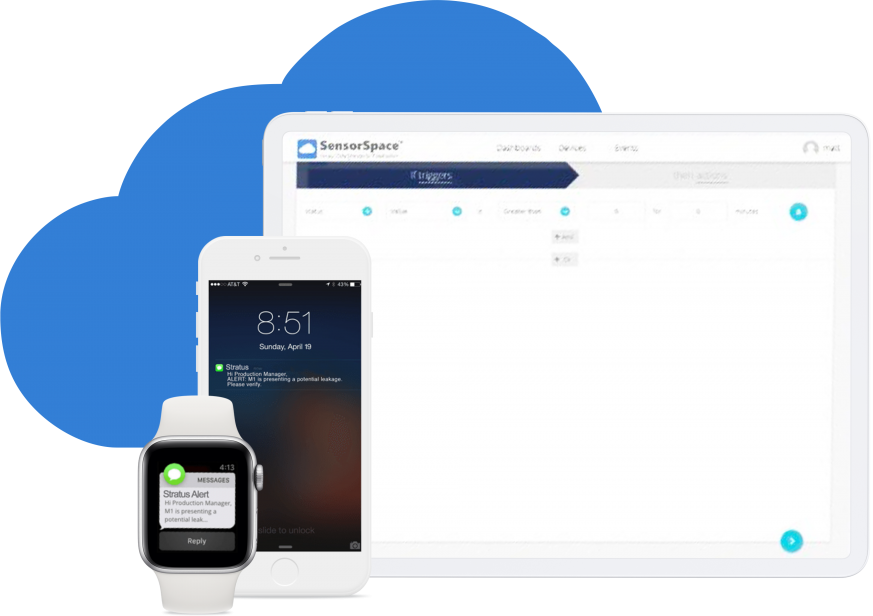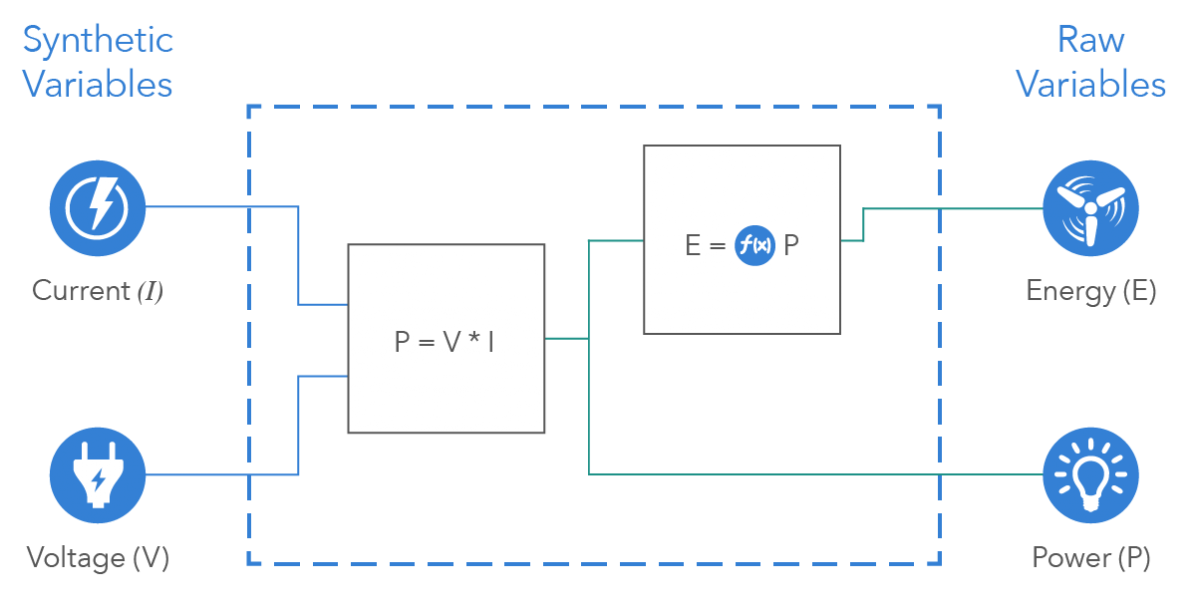 Synthetic variables
Transform raw data into insights with Synthetic Variables that compute complex math formulas and statistical expressions.
User management
With SensorSpace cloud software, you can build applications to best fit the operator's needs. SensorSpace administrators can configure permissions and restrictions to any end user or operator who interacts with dashboards, devices, and/or events. Need a user to be able to oversee multiple organisations? Not a problem. You can optionally add more users or organisations to your account and we can configure your users to best suit your application.