Products ► Material Testing ► Force ► Test Machines ► Model OmniTest | Single-column
Model OmniTest | Single-column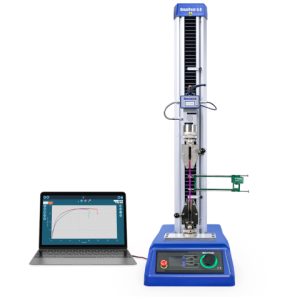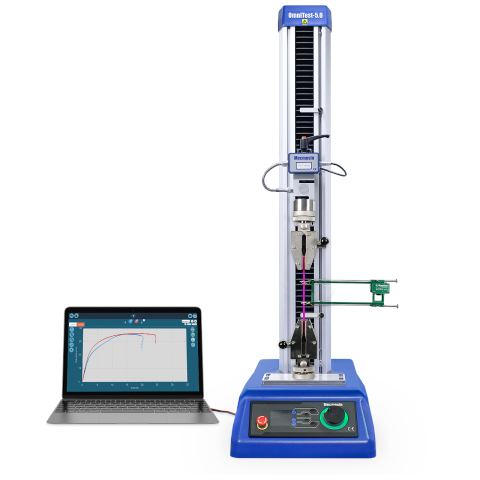 Product features:
Measuring range: 5 kN and 7.5 kN
Load- accuracy: ≤ ±0.5% of reading
Load- resolution: 1:50,000 filtered from 24 bit
Units of measurement: mN, daN, N, kN, gf, kgf, ozf, lbf
Load- sampling rate: 20 kHz
Data-acquisition rate: 500 Hz
Speed range: 0.01 – 1200 mm/min
Speed accuracy: ≤ ±2 % of indicated speed
Speed resolution: 0.001 mm/min
Displacement: 650 mm (25.6″)
Displacement- accuracy: ±0.1% of indicated position or ± 0.01 mm, whichever is greater
Displacement- resolution: ±0.001mm
Connectivity: USB port, extensometer input, 2 additional sensor inputs
---
Description
A versatile and easy-to-use materials tester, the single-column OmniTest is available in 5 kN and 7.5 kN capacities.
Controlled by VectorPro MT, Mecmesin's newly developed materials testing software designed for use in QC and R&D laboratories.
Higher capacities of 10 kN, 25 kN and 50 kN are available in the OmniTest twin-column range.
---
Product video