Products ► Instrumentation ► Bluetooth Telemetry ► B24 iOS & Android
B24 iOS & Android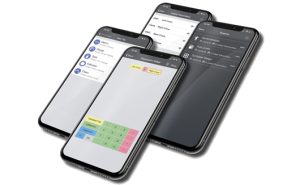 Product features:
The mobile app interface creates uncluttered dashboards for hands-on measurement.
Display data from your strain bridge module direct to Android or iOS
Create real time measurement projects via highly configurable dashboard
Choose from 5 different tile types to customise your dashboard
Export feature enabling sharing and importing of pre-made dashboards
Advanced protection using configurable PINs
Data presented as mathematical expressions to define exactly what gets displayed
---
.NET Driver Pack
The B24 .NET Driver Pack contains .NET drivers to allow configuration and calibration of B24 modules from a PC for OEM users to create their own production line software using Bluegiga BLED112 Bluetooth® Low Energy Dongle.
Also included is an example .NET programme which shows how the driver can be used and will function as a rudimentary toolkit for B24 module configuration on a PC.