Products ► Material Testing ► Torque ► Torque Gauges ► Model Orbis
Model Orbis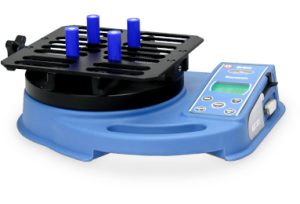 Product features:
Measuring range (2 models): 1.5 N.m and 6 N.m
Accuracy: ≤ ± 0.5 % FS
Units of measurement: mN.m, N.cm, N.m, gf.cm, kgf.cm, kgf.m, ozf.in, lbf.in, lbf.ft
Sampling Rate: 5,000 Hz averaged to 80 Hz or 2,000 Hz peak capture (user selectable)
Overload Rating: 150% of full scale
---
Description
The Orbis digital torque tester is ideally suited for basic clockwise and counter-clockwise torque tests.
Manually operated and measuring up to 6 N.m its capacity is ideal for most caps and closures which are intended to be opened by hand.
Providing data with significantly greater accuracy than analogue torque devices, it's a simple and cost-effective solution for a variety of torque applications.
---
Product video