Products ► Pressure ► Dynamic Sensors ► Model CP-Series
Model CP-Series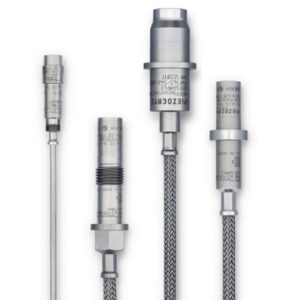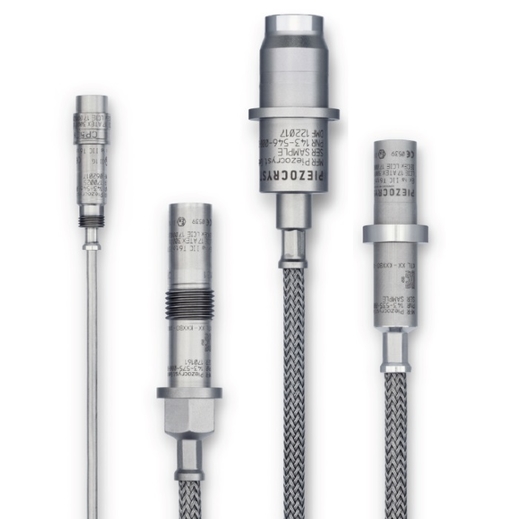 Product features:
High temperature stability up to 700°C
Outstanding signal quality during thermal gradients
Highest durability and reliability
Internal case insulation
Active acceleration compensation available
Proven in harsh conditions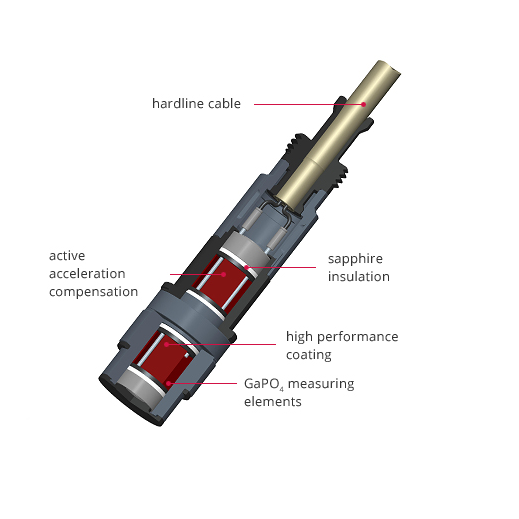 ---
Description
For the most demanding applications in terms of reliability, extreme temperature capability and signal stability, Piezocryst offers a line of case insulated sensors with outstanding behaviour. The sensors, which have a well proven design that collected millions of operating hours in numerous heavy duty and industrial gas turbines, are available in various configurations to fit all kind of measurement tasks. Suitable for R&D in the most extreme conditions or for long term monitoring applications.
The CP5x2, CP5x5 and CP5x6 were designed to directly measure pressure pulsations in a gas turbine combustor. The application in extremely high temperatures, heat flux and gradients during fast ramp-up and down cycles demands a robust sensor not affected by thermal impacts, high acceleration levels and does not show any degradation within its lifetime. Due to the GaPO4 crystal elements and a very specific design, the CP-Sensors proved to deliver a clear and reliable pressure signal from most challenging environments.