Products ► Pressure ► Dynamic Sensors ► Model S-Series
Model S-Series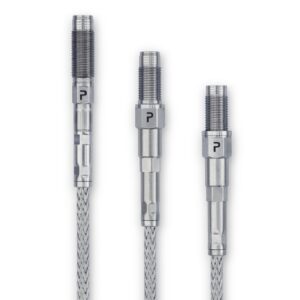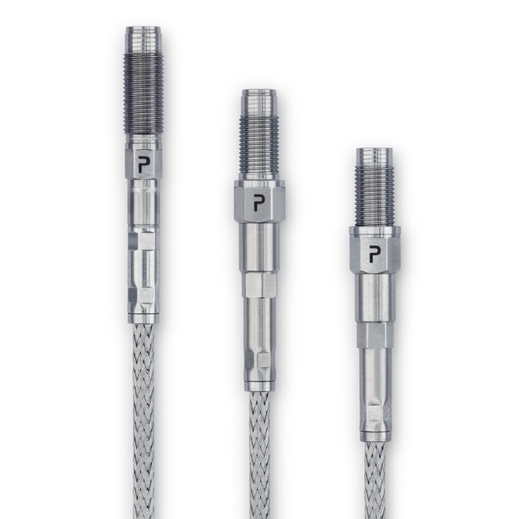 Product features:
Compact design with M5x0.5 thread
Various pressure ranges up to 1000 bar (14500 psi)
High temperature stability up to 400°C (750 °F)
Wide range of applications
Virtually constant sensitivity over the entire lifetime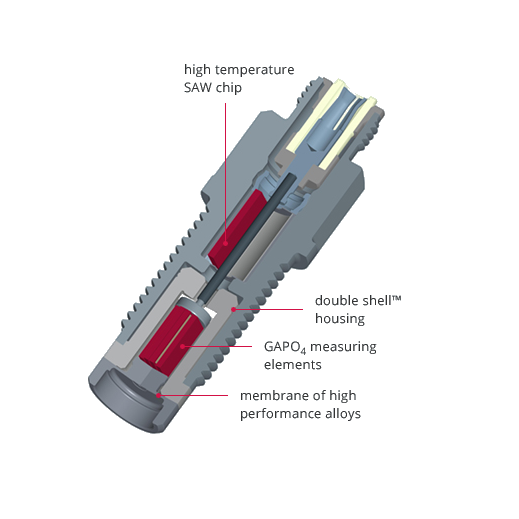 ---
Description
The S-Series sensors are widely used for complex measurement tasks of fast or high frequent events where robustness, precision and repeatability are key requirements. Offering a wide pressure and temperature range Piezocryst's S-Series combines unique features in a compact size with an M5x0.5 mounting thread. Various cable options, accessories and adapters for installation and different sealing options qualify these versatile sensors as solution for many applications.
Piezocryst's GaPO4 crystal elements, tailored material selection and minimal tolerances in production make these sensors highly precise instruments that deliver a reliable, undistorted signal even during high temperature gradients. The Double ShellTM decouples the sensing elements from mechanical impact and its well-proven design elements guarantee highest durability and constant performance over the entire lifetime.